SAFE youth attend CADCA Conference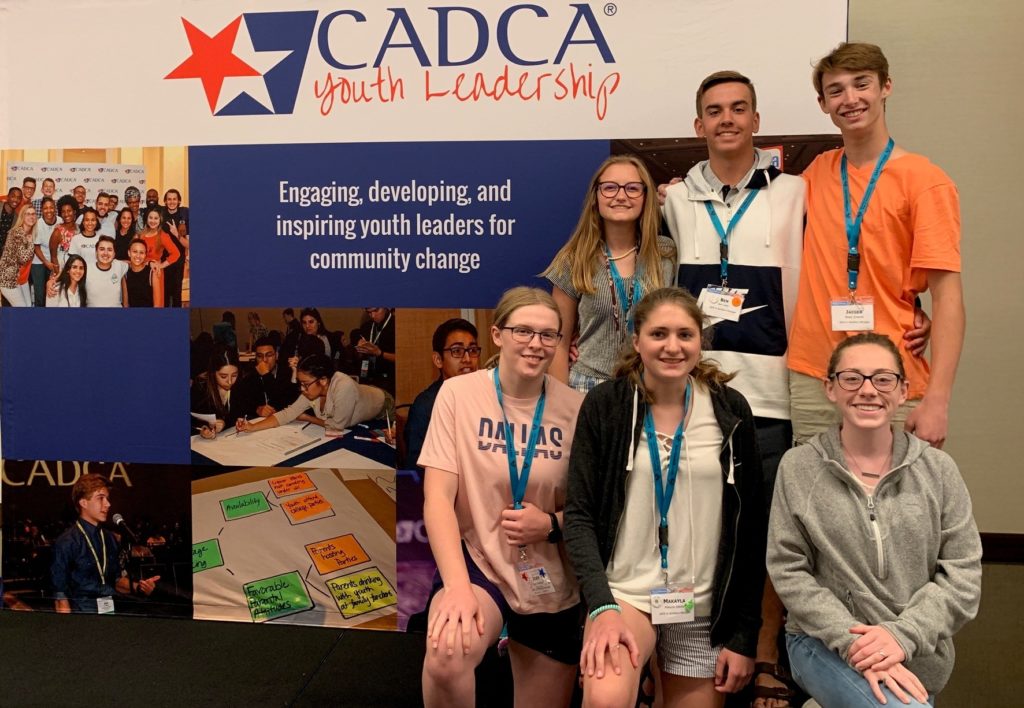 SAFE in Northern Michigan, a local collaboration of community leaders from various sectors working to combat youth substance use in the region's communities, recently took six area youth to the Community Anti-Drug Coalitions of America Mid-Year Training Institute in Dallas, Texas (2019). Representing SAFE in Northern Michigan were students Ben Lentz, Makayla Gillette, Joey Johnston, Joi Minier, Jaeger Griswold and Remi Dunkel, as well as youth advisors Susan Pulaski and Sierra Hilt.
Pulaski, who serves as project coordinator of SAFE, said the experience was great for the youth, noting they participated in the Key Essentials course with 500 other youth from around the world. The course provides participants with the foundation tools needed to take the first steps in solving their communities' problems surrounding drugs, vaping, underage drinking, prescription drugs and other substance misuse-related issues, using the Strategic Prevention Framework.